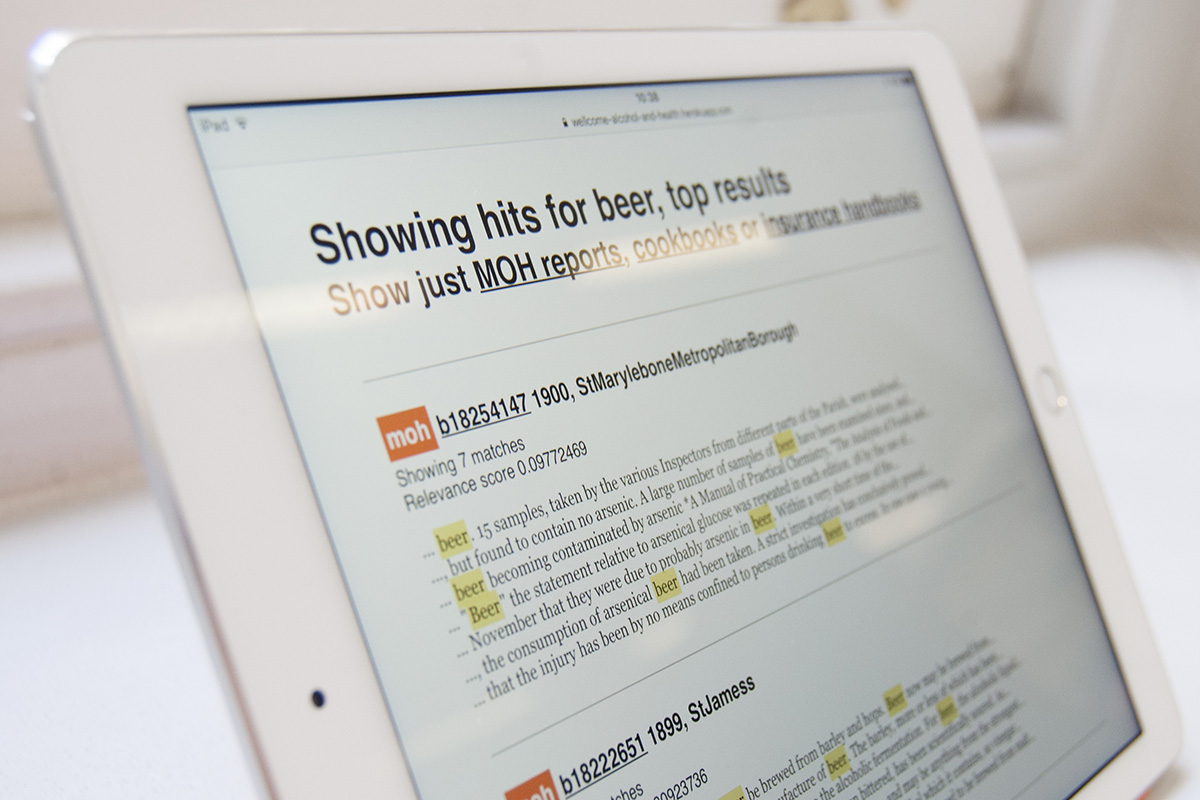 Wellcome Data Week was a short project exploring the Wellcome Collection's archive. We were there to test how useful and accessible the digitised archive is to researchers, as well as prototype tools to access the collection.
Each of us joined a small team of academics to investigate the vast archive with a specific topic in mind. In a few days we helped our teams uncover fascinating things about attitudes to alcohol and plagiarism in sexual health books. More importantly, we tested different approaches to working with data.
Our work helped Wellcome understand how they could improve the structure of their data and tools. We also helped uncover approaches that would make the collection more accessible to people working with it for the first time.