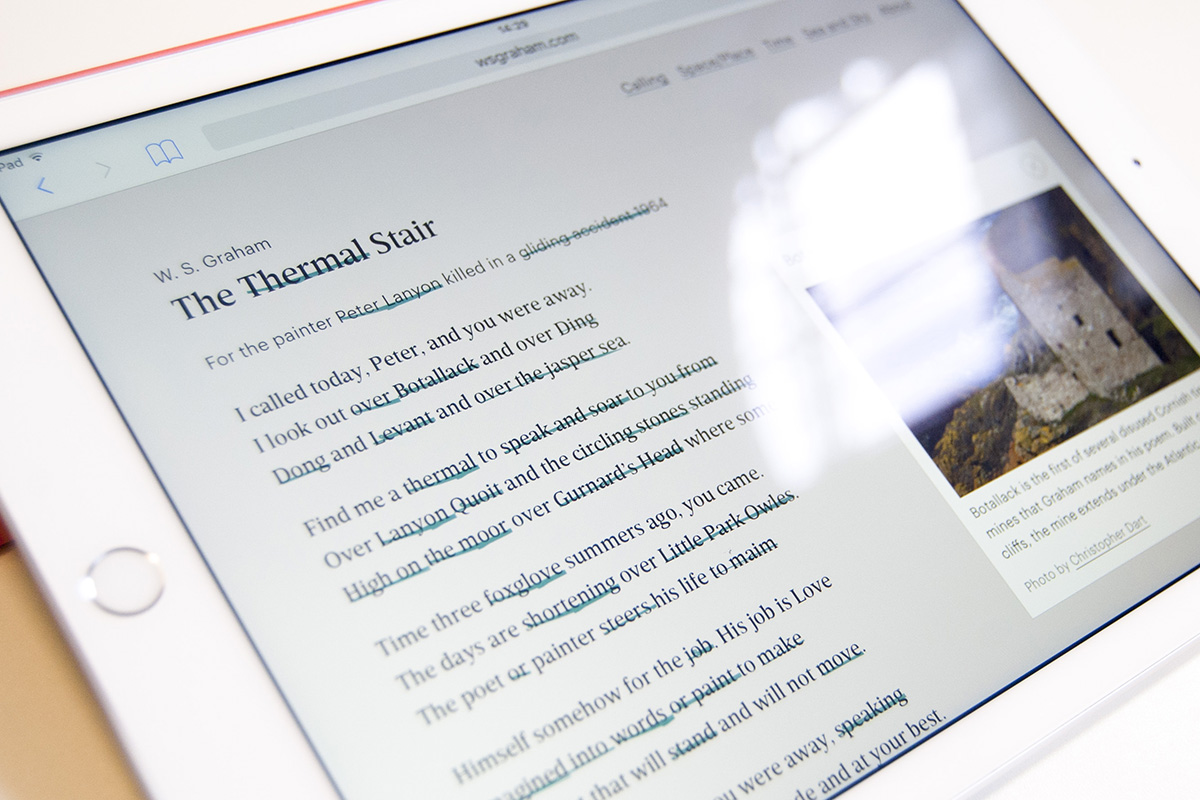 Dr David Nowell Smith, a Senior Lecturer at UEA, approached us with a question; how do you make a poem a good exhibit?
Taking the poem 'Thermal Stair' by W. S. Graham, we tried different ways of using hypertext to explode the poem. Readers can delve into different contexts, and explore layers of the poem in a less didactic way than an essay or static exhibit. The finished exhibit reflects the richness of the poem's subtexts.
Dr Nowell Smith is using 'Thermal Stair' to talk to other institutions and galleries about showcasing poetry in a new way.