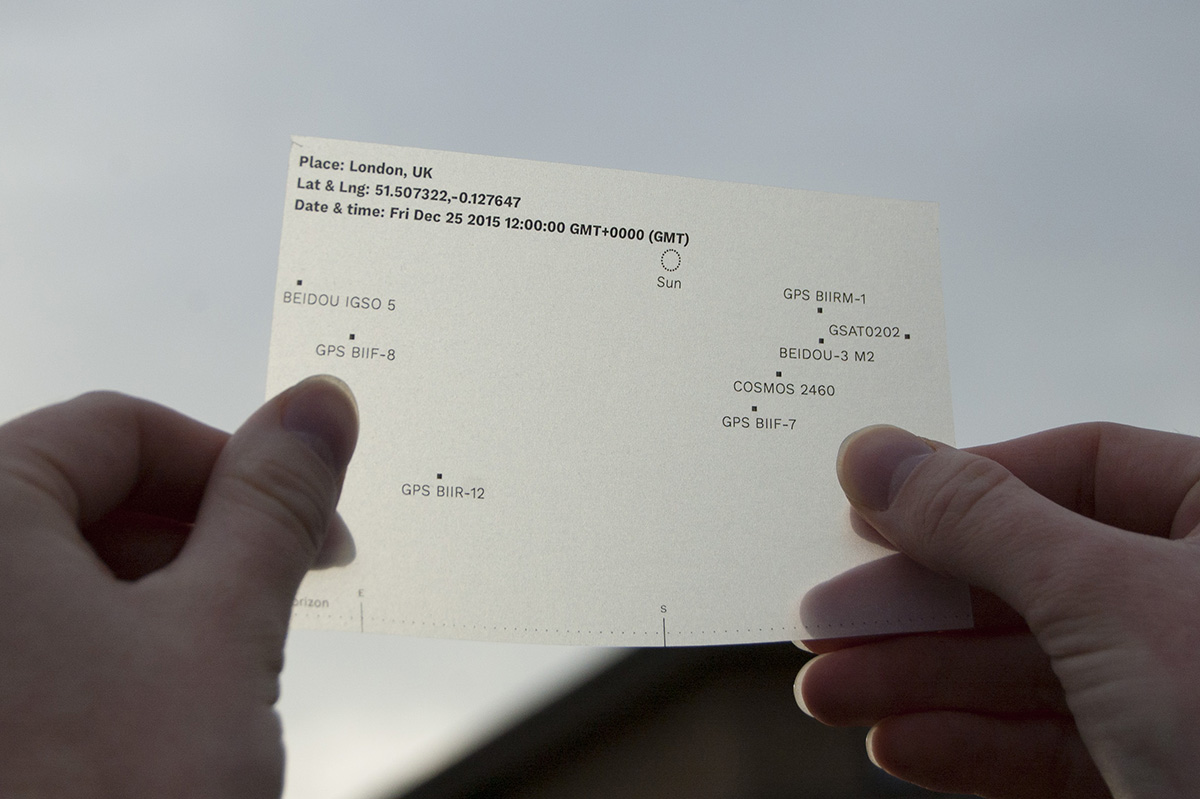 We visualised the ad-hoc constellations formed by different clusters of navigation satellites on Christmas Day around the world.
Each Temporary Constellation is formed from individual GPS satellites and the more recent rival positioning systems GLONASS, Galileo and BeiDou, memorialised as a Christmas card.
These constellations only last a single moment in time, and then they're gone.