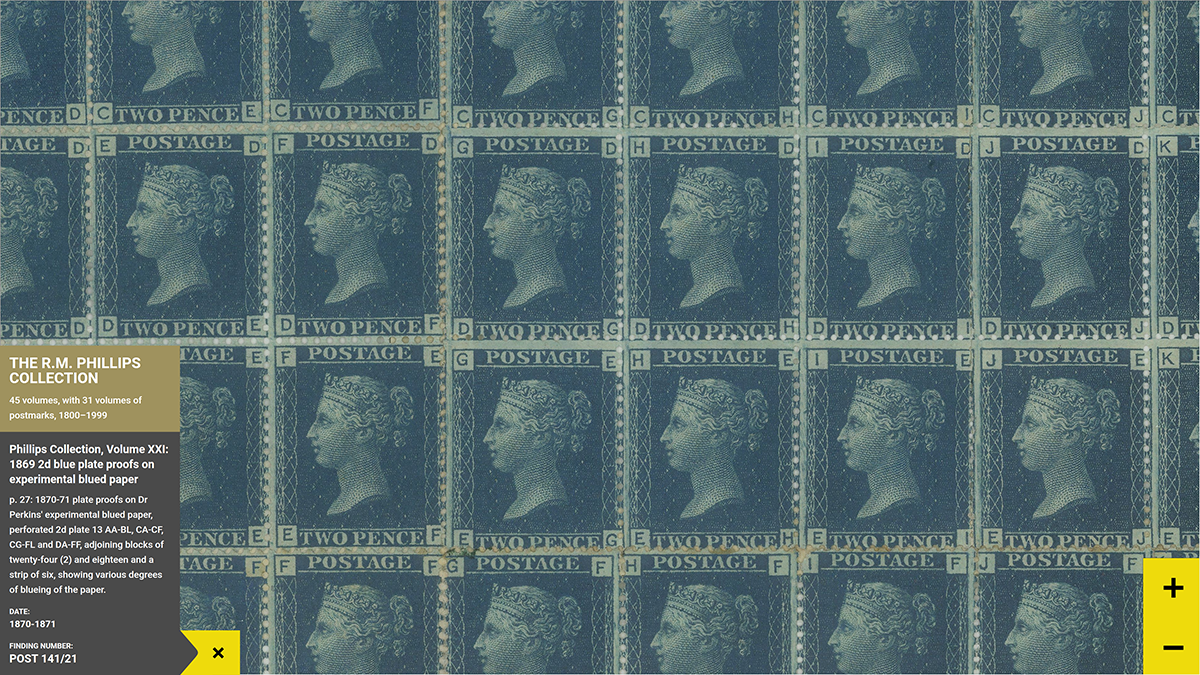 We joined Good, Form & Spectacle to design and build an interactive tool for exploring newly digitised collections, starting with the R.M. Phillips Collection which documents the history of the UK postage stamp.
The explorer runs on a large, high-resolution touch table. The viewer can zoom into each record and see it in great detail. This mode of interaction is particularly effective when looking at early stamps, showcasing production and print details that are otherwise hard to see without magnification.
The table sits in the Discovery room of the new Postal Museum building.
You can read more about the project in the Good, Form & Spectacle blog post.