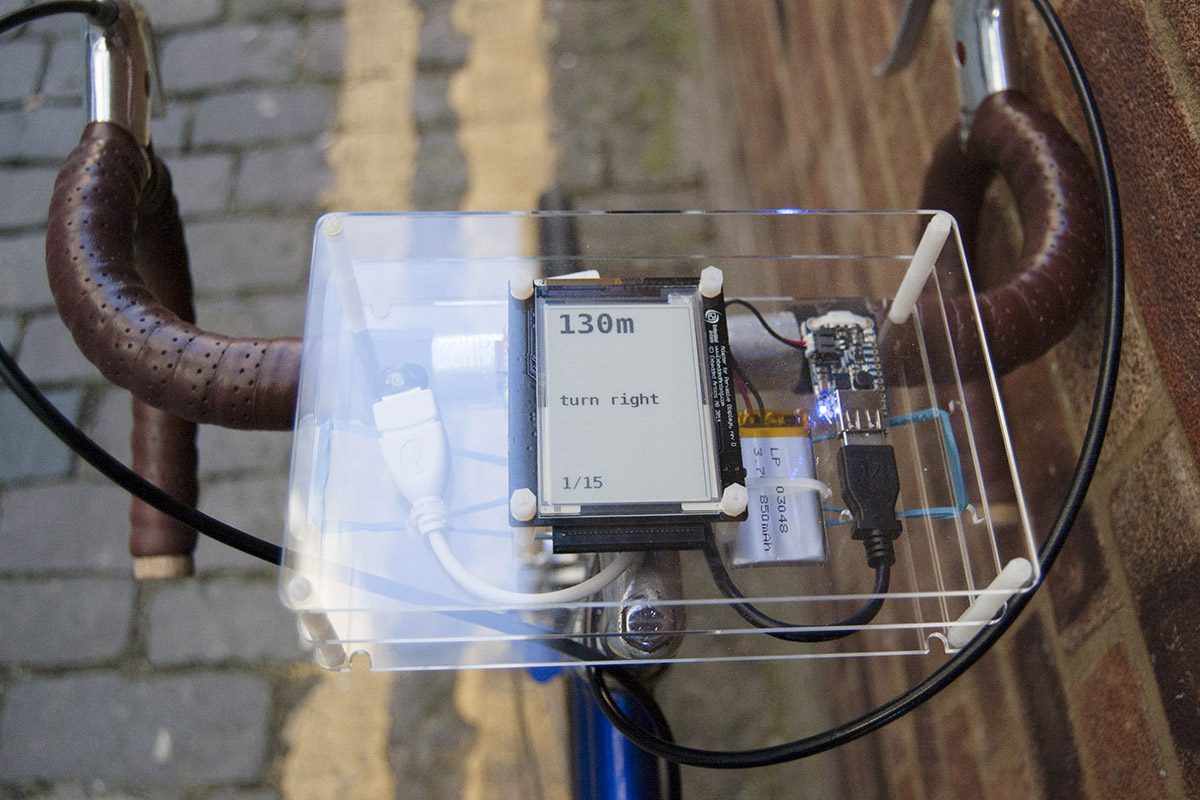 We built a prototype for Good Urban Co. to test some ideas they had about cycling navigation. The goal was to build some hardware to help them understand the concept and its constraints.
At-a-glance navigation tools for cyclists often give people vague directions. These are good for country lanes, but make navigating complex streets and junctions really difficult. Our prototype offers cyclists more context about their route and their surroundings.
Completed in a two-week sprint, the prototype combines purpose-built hardware with a lightweight app.