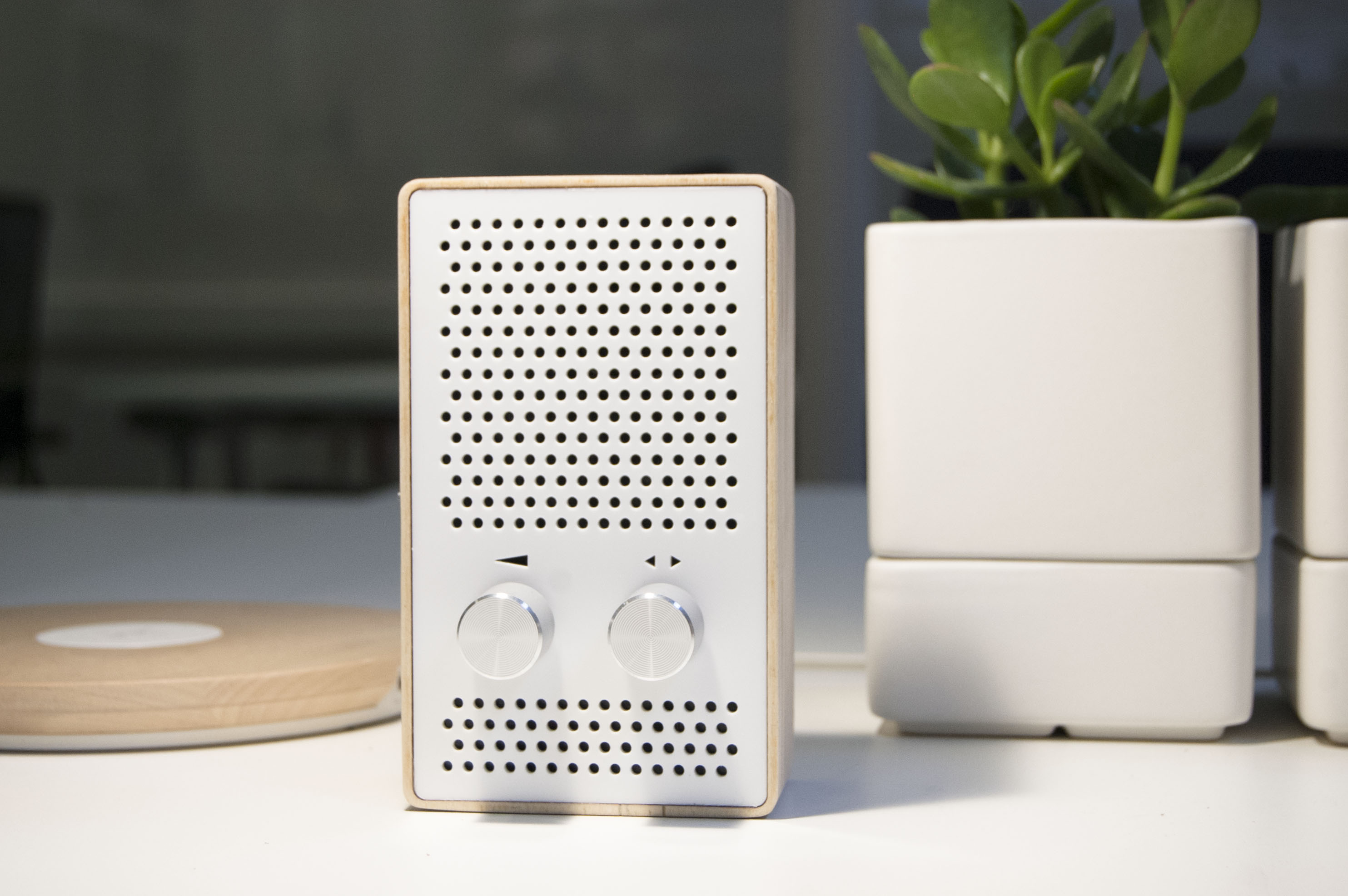 Bulletin is a bespoke internet-connected radio. Every fifteen minutes it airs a short collection of news, tweets and updates based on things Russell is interested in.
The radio uses a genetic algorithm to learn about what to include in each bulletin. This algorithm runs locally on the device, which means we don't process data remotely.
Bulletin has a very simple interface and a subtle finish. It's designed to blend in, so these personalised notifications become part of the background noise in Russell's home.